Lightning in a bottle
The Star, 8 October 2018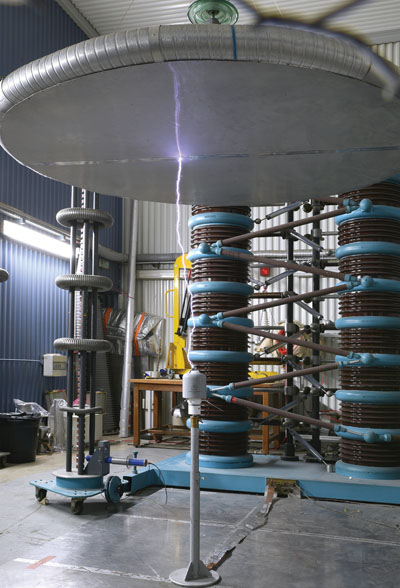 Struck by lightning: LPS' lightning protection system undergoing lab test in France.

A NEAR-death experience on a regular working day opened Mak Ming Hung's eyes to a business opportunity.
"Lightning protection should be a business!" he exclaims, not so much to make a profit of the situation but to provide easier access to those who were looking for such solutions.
Mak, 72, was a TV transmission engineer at Hong Kong's Television Broadcasts' hill top station. After every thunderstorm, he'd spend hours repairing and replacing affected equipment.
On one occasion, while handling communications between the station and the broadcasting centre, he heard the big bang of a thunderstorm and the room flashed over with brief sparks.
"If I had touched the mic one second earlier, I would have died," he says.
He started testing out new methods of enhancing the protection of the transmission equipment and gained vast experience and knowledge in lightning protection.
In 1982, he set up Gamma Laboratory Ltd in Hong Kong and soon cornered the lightning protection equipment market there. He then decided to expand into Malaysia, which is among the countries in the world with the highest values of lightning days per annum.
Room to run: Mak (left) and Martin are positive that the company still has room to grow as they put in place wheels for a sustainable business.

He founded Lightning Protection System Sdn Bhd (LPS) in 1995 to provide lightning protection equipment and consultancy services in Malaysia.
Although LPS grew steadily on its array of licensed products, Mak soon realised that the majority of surge protective devices were not durable enough to meet the intensity of lightning in Malaysia.
"We needed to do a lot of after-sales service because the equipment would get damaged after every lightning. The products were brought in from other markets and although they were of quality, they weren't suitable for the Malaysian environment. So the more products we sold, the more after-sales service we had to provide," explains Michelle Martin, LPS general manager.
"Malaysia has recorded very high incidences of lightning. The frequencies are higher and the intensity is also higher," adds Martin.
Recall that Malaysia had experienced a few major blackouts in the 1990s, which Martin attributed to incidences of lightning. This included the massive power failure in the peninsula in July 1992. The incident was caused by a bolt of lightning that struck a grid comprising four power lines between Paka and Teluk Kalong in Terengganu, resulting in several power stations being put out of action.
With no other suitable product that they could procure from the market, Mak decided to develop his own surge protective device.
Mak is the sole personnel in LPS' research and development (R&D) team. While it was tough having to develop their own mechanical parts for the devices, Mak felt right at home tickering away with his equipment. He has always had an affinity with electrical parts. He was developing his own electrical things and putting together his own amplifiers while he was still in school.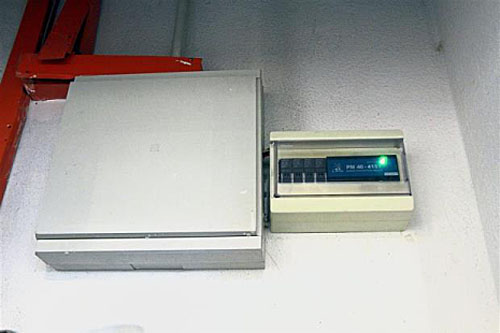 Homegrown: LPS started manufacturing its own surge protective device in 2000.

Work, really, was a hobby for Mak, notes Martin.
He read through standards, observed what customers wanted and studied the products that his competitors had to offer. He designed his production processes and even made his own manufacturing machinery.
Finally, in 2000, LPS started manufacturing its own surge protective device.
From the get-go, Mak wanted it to be made known that its devices were designed and produced in Malaysia, even though well-intentioned acquaintances advised him against it.
"I wanted the products to be known as 'Made in Malaysia'. People say don't label it as 'Made in Malaysia'. I said no. Once your product do well, it will take off," he shares.
He'd rather be honest about where his products came from than for people to eventually find out that he'd fibbed. He was proud that his products were locally made.
Plus, Mak was confident that their devices would do well. And he wasn't wrong.
He makes sure their products are tested to the highest standards.
Still active: Mak still tinkers about in his lab, looking for solutions to enhance products.

"People buy your products to protect themselves. You cannot sell products that will end up burning them," he emphasises.
In 2010, LPS went on to produce its own lightning protection system for open areas and structures.
And in 2015, Mak developed the EI 200 Lightning Terminal, which has been tested in France and China. The EI 200 Lightning Terminal intercepts lightning discharges and is estimated to withstand high impulse currents of up to 200,000A.
Martin notes that LPS has a more comprehensive lightning protection system today to cater to various needs.
Granted, there is also increased competition today as products are easily available for cheap from China.
What sets LPS apart from its competitors, says Martin, is its ability to offer assurances such as a five-year warranty as the company is producing its own products.
"No doubt, our products are 10 times the price of products from China. But if we are just going to compete on products, it will end up being just a price war. So we are providing solutions. When we talk about solutions, we are talking about how good of a technical support you can provide. China can provide the products but not the solution. We have the know-how.
"So we started with surge protective devices but we are more into providing solutions and carrying out awareness training these days. We will find out our customers' problems before we offer them a solution so that it's tailored to their needs," she says.
LPS grew on the strength of its own products and services.
The company also started receiving jobs in government-related projects that gave it a steady business growth.
All was fine and dandy until some four years ago, when Mak and Martin found themselves at a crossroad. Mak was way past the retirement age and the couple did not have a clear successor to bring the company forward.
"We were having problems growing at the time. We had started the company with just two of us and another employee. We were very hands-on. And we started to think, what are we going to do after this?
"Should we continue growing the company or just close it? If we were going to grow, it was hard to find the right people. It was stressful. We are a very small company, about 11 people, and we didn't know what to do then," shares Martin.
Given their situation, Mak and Martin found an employee whom they thought they could put all their hopes on.
They took part in Cradle Fund's Coach and Grow programme to work through their succession planning challenges and found themselves in a slightly different circumstance.
"We learned a lot during the programme, and eventually, the employee left," Martin laughs.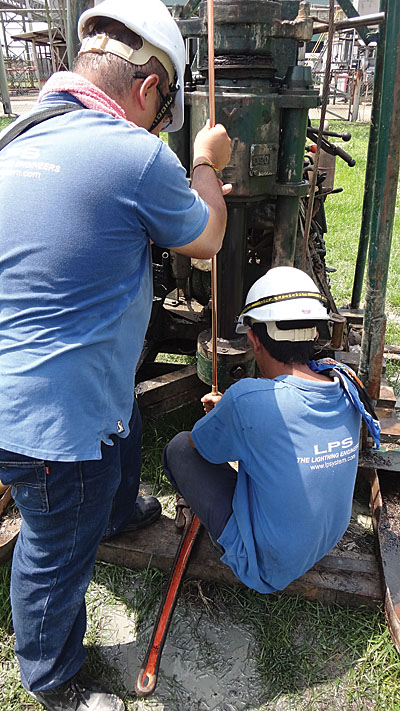 Teamwork: The company has a small team of 11 people overseeing various tasks such as manufacturing and installation.

While it seemed as if they were back to square one, Martin says they have learned to do things differently at the company.
"Initially, we thought we could just mould someone into a mini version of Mak. But through the programme, we learned we couldn't do that. No one has the experiences that Mak has. So we have to train a team of people, instead, who can carry out the different tasks that Mak does," Martin says.
Subsequently, Mak and Martin started empowering their employees to operate more independently and they found that sales improved.
They also made the effort to change the culture at the office to retain their employees and attract younger talents.
"We started enforcing key performance indicators to measure performance. And they get to decide what they want to achieve. So our employees became more committed in what they are doing rather than we impose on them what they should be doing.
"Last time, we used to have high expectations, and because of that, we had high disappointments and high turnover. It was a vicious cycle.
"But now that we are doing it this way, our employees get to know how they will benefit at the end of the day. The culture change is very big. So staff retention is better and their performance is also better. We want to grow the team," she says.
This also helped them bridge the generation gap at the company and made the hiring process better as job scopes were more defined and targeted.
With its house in order, Mak and Martin are looking at possible opportunities in the international market.
"Solutions are still our core, so we need the right people who can the right thing at the right time. If we can do this, we want to look at the export market," says Martin.
The duo is looking at setting up the LPS Academy in the near future to help train and test their business associates to ensure business sustainability.
Martin notes that most manufacturers provide product briefings for their licensees but they rarely carry out trainings to educate others in the supply chain about the technical know-how needed in the business.
Mak and Martin hope to change that.
It is important for their partners to have "solution knowledge", says Martin.
When more people in the industry are equipped with the right knowledge, there is better chance for a business to survive, she adds.
These days, Mak still experiments and puts equipment together in his small lab above his office. The occasional bangs and explosions have become a norm for his employees. But Mak is still actively looking into more solutions that the company could offer.
According to Martin, business has somewhat slowed this year due to the uncertainties in the market. Projects have more or less dried up.
LPS turned in revenue of about RM4mil last year.
"But we are still positive on the business. We have been growing on word of mouth and we've been growing at about 5% to 10% annually," Martin concludes.